We Are Commited To Your Success
We strongly believe that with a right approach in the technology field, every company can find it's way to growth. You can be a technology company who needs help to finish a project or create a completely new one. Or you can be a company which doesn't even have any technology involved in the process, in this case we can help you by designing and implementing a technical solution which will skyrocket your business! Just reach out and we will be happy to talk.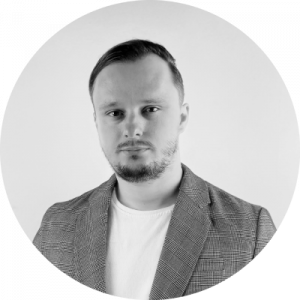 Danijel Bjelancevic
Versatile person with over a decade of experience in IT, Business and many other fields. Danijel was born in Serbia where he started his career adventures. He has been living and working in Netherlands for over two years where he met some amazing people and of course, learned a lot! Passionate about the technology he already started exploring and diving into the wonderful world of IT in high school. Thanks to his versatile and curious nature, Danijel was able to develop into an amazing person which everyone had fun working with. If you are going to be his colleague, business partner or a friend, you will most likely love it!